Self Propelled Telescopic Boom Lift
Technical Data
Real Photo Display
Product Tags
Model Type

STBL-30.4

STBL-39.3

STBL-40.3

Work Height Maximum

32.4 m

41.3 m

42.3m

Platform Height Maximum

30.4m

39.3 m

40.3m

Horizontal reach maximum

21.4m

21.5 m

21.6m

Lift capacity(restricted)

480 kg

480 kg

360 kg

Lift capacity(non-restricted)

340 kg

340 kg

230 kg

Length( stowed)  Ⓓ

13 m

13.65 m

11m

Width (axle retracted/extended)  Ⓔ

2.5m / 3.43m

2.49 m

2.49m

Height(stowed) Ⓒ

3.08m

3.9 m

3.17m

Wheel base Ⓕ

3.66m

3.96 m

3.96 m

Ground clearance  Ⓖ

0.43m

0.43 m

0.43 m

Platform measurement  Ⓑ*Ⓐ

2.44*0.91m

0.91*0.76 m

2.44x0.91

Turning radius( inside,axle retracted)

4.14 m

3.13 m

4.13m

Turning radius (inside,axle extended)

2.74 m

3.13 m

3.13m

Turning radius( outside,axle retracted)

6.56 m

5.43 m

7.02m

Turning radius (outside,axle extended)

5.85 m

6.75 m

6.5m

Travel speed(stowed)

4.4 km/h

Travel speed(raised )

1.1km/h

Grade ability

40%

Solid tire

385/65D-24

Turntable swing

360° Continuous

Platform leveling

Automatic leveling

Platform rotation

±80°

Fuel tank capacity

150L

Drive & Steering mode

4x4x4

Engine

America Cummins B3.3 80 HP (60kw),

Lovol 1004-4 78 hp (58kw),Perkins 400 76 hp (56kw)

Total weight

18500kg

20820kg

21000kh

Control voltage

12V DC Proportional

24V DC Proportional

24V DC Proportional
---
Previous:
Self Propelled Articulated Boom Lift
---
Features and Advantages:
The crank arm provides multi directional positioning for up, outward and span, allowing you to reach where you want in a variety of ways.

Standard configuration of four-bar weighing device; overload protection, platform amplitude and height automatic detection device, automatic control of the boom movement speed and walking speed, high-precision weighing device and other measures to ensure the safety of the operation And smoothness.

16m or less and including the electric model is very compact, can pass through a small door opening and can work in a small space.

Full-scale control handle and CAN bus and PLC control system, simple control, high positioning accuracy, allowing users to do whatever they want. The stainless steel operating box has a sealed box cover and a box cover to protect the electrical components from moisture and damage.
5. Closed walking system consisting of electric proportional variable pump and hydraulic variable motor and flow distribution valve can meet higher moving speed and lower stable working speed, high efficiency and low heat.
6. AC380V can be connected to the platform according to user requirements and the compressed air pipeline can be configured to meet the special working requirements of the user.
7. Closed walking system, convenient speed regulation and large speed regulation range; the hydraulic system of the boom is a double spool circuit, which has higher safety. Hydraulic components are pure European and American brands.
8. The four-wheel drive power is strong and the climbing degree is large.
9. The angle of the flying arm varies from -55° to +75°, so you can reach the place you want without going to the main arm.
10. Easy to maintain and repair.
11. The oscillating axle can sense the terrain, and the four-wheel landing can be ensured on the uneven road without reducing the driving force.
12. The piston rod of the cylinder has protective sleeves, and the head of the boom has dust proof devices.
13. The table has a rotation range of ±80°, making your work more flexible.
14. The output gear of the rotary reducer is eccentric 2.5mm, and the flank clearance can be adjusted to reduce the free rotation angle of the boom.
15. Prevent the machine from moving once the work basket hit obstacles.
16. Ensure that the boom retracts when the engine and oil pump fail.
17. The electric crank arm type uses the battery as the power source, with low noise and no emission. It is suitable for indoor and some special requirements.
18. Provide an option for the generator set to use the generator to generate electricity to charge the battery. It is suitable for occasions where field work cannot be charged in time.
19. The electric type has a smaller width and height (receiving state), which is more suitable for indoor work.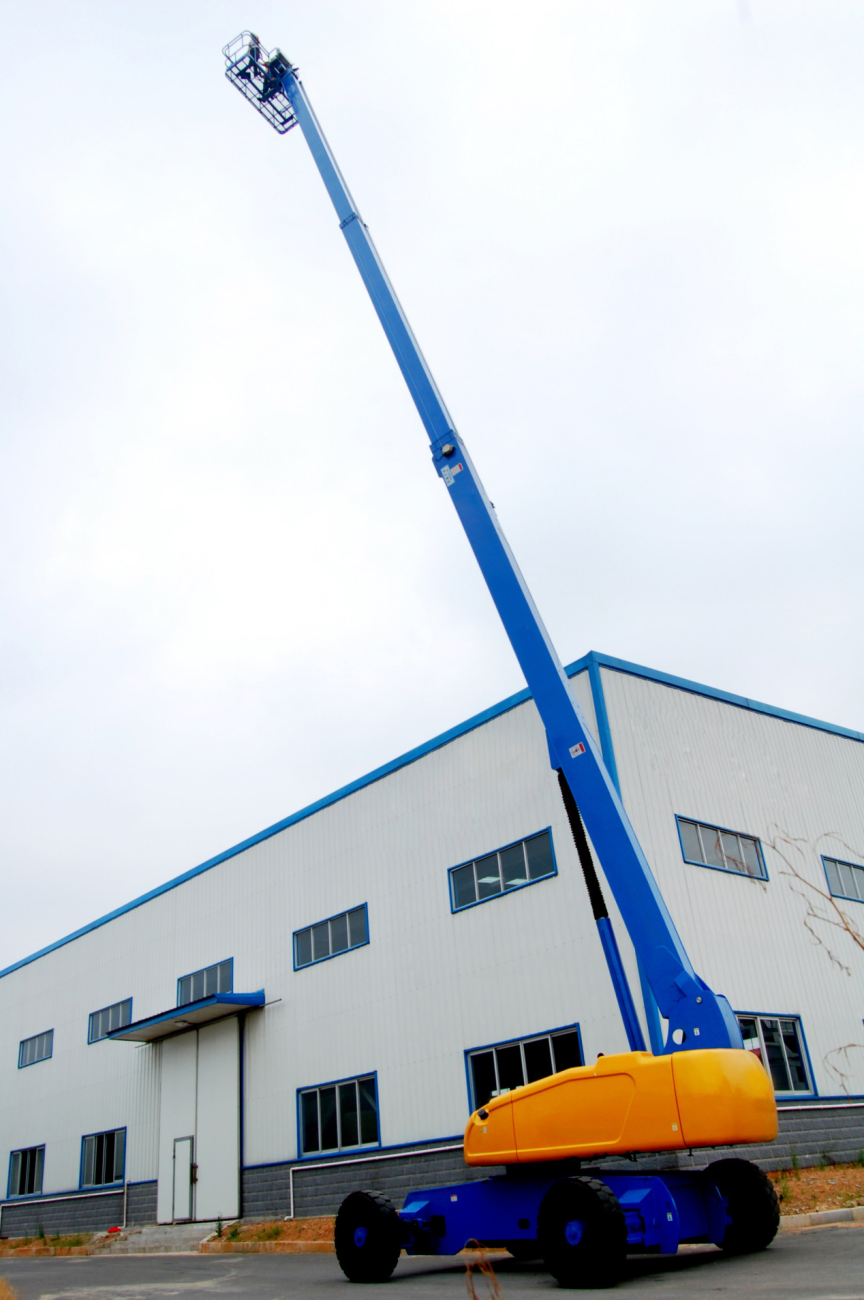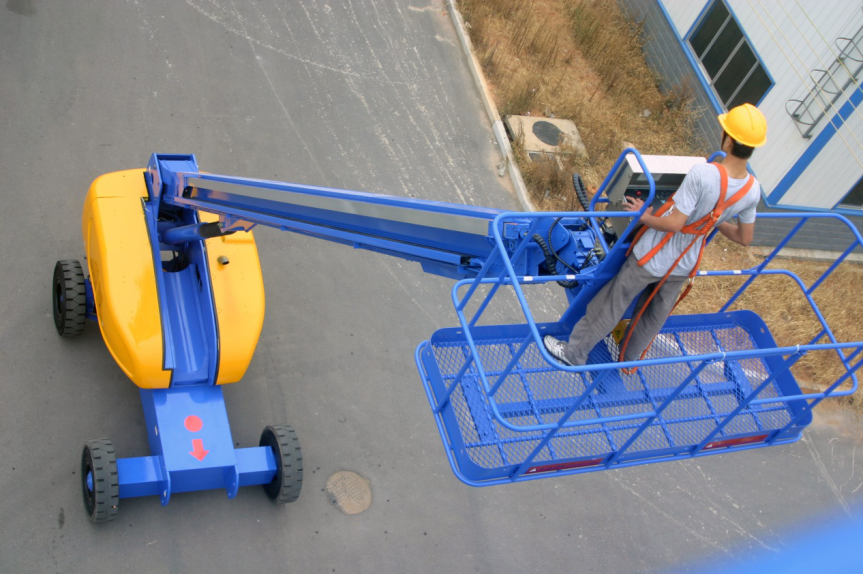 Send your message to us:
Write your message here and send it to us