Electric Stacker Warehouse Handle Equipment Daxlifter
Technical Data
Product Tags
Electric Stacker China  Warehouse Handle Equipment Daxlifter design for warehouse materials handling.There is 1000kg and 1500kg capacity type offer to select but with different lifting height. The lifting height range is 2000mm to 3500mm.We also have electric order picker  with semi type and self propelled type .These order picker also suit for warehouse work.Besides,all of our electric stacker use battery power source.This design will make the worker don't limit by electronic line which is more flexible.
A: Of course, within our customizable range, you can send us the stacker height and other information you need by email, and we can provide you with customized products.
A: Our forklifts are equipped with wheels at the bottom for easy movement. You can pull the handle to take it to other places. And our electric forklift can be installed with batteries, which greatly reduces the trouble of the circuit.
A: You can trust the quality of our electric stacker cranes. Our products are produced on a standardized production line, and we have been certified by the European Union and are reliable in quality.
A: You can rest assured that the professional shipping company we have cooperated with for many years provides us with a guarantee.
As a professional electric starcker supplier, we have provided professional and safe lifting equipment to many countries around the world, including the United Kingdom, Germany, the Netherlands, Serbia, Australia, Saudi Arabia, Sri Lanka, India, New Zealand, Malaysia, Canada and others nation. Our equipment takes into account the affordable price and excellent work performance. In addition, we can also provide perfect after-sales service. There is no doubt that we will be your best choice!
H-shaped mast design:
The design of the electric stacker can be made from a large load capacity, and the use process is more stable.
Simple structure:
The electric stacker has a simple structure, it's convenient to maintain and repair.
CE approved:
Our products have obtained CE certification and are of reliable quality.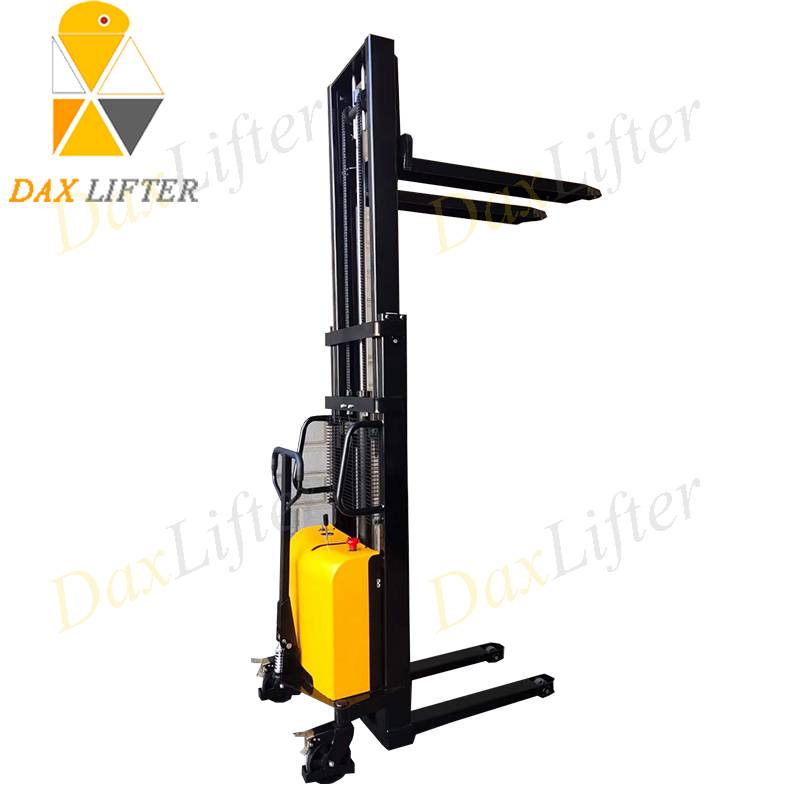 Warranty:
We can provide a 1 year warranty and free replacement of parts (except for human factors).
High-quality steel:
We use standard steel with long service life.
Control switch:
The equipment is equipped with related control buttons, which makes it more convenient to operate the equipment.
Case1
One of our customers is from Malaysia. His main job is to move goods at the port terminal. Because the volume and weight of the goods are relatively large, he bought a Stacker Crane to help him complete the work better. Our forklift is an electric lift fork. It saves more time, using the handle to move it saves more effort, and their work is more efficient. He also wants to buy back 5 machines, so that their workload and work efficiency will increase, and their income will increase.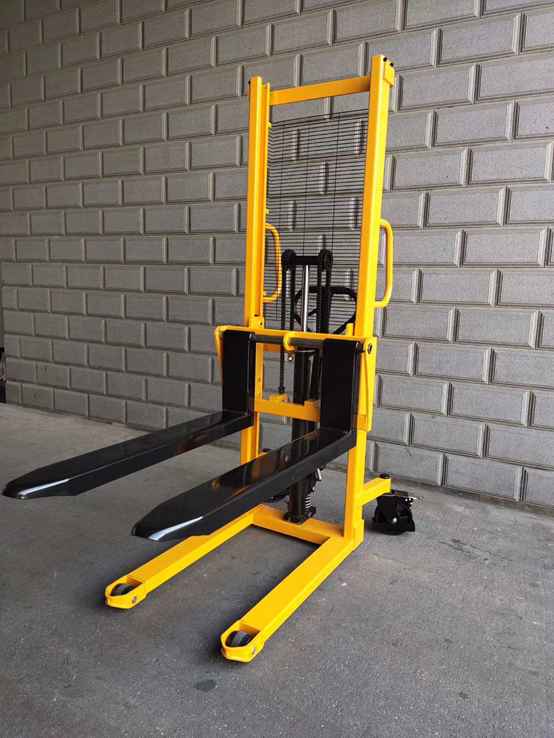 Case2:
Our Italian customer buys forklifts mainly for use in his noodle factory. Material handling equipment is small and has a large load-bearing capacity. Forklift can easily carry it around the factory and stack the boxes neatly. When loading is required, only one loading person can use a fork truck to load the box onto the transportation tool. The customer feel very practical in the process of using it, and the daily workload also increased, so he decided to purchase three lifting equipment for the factory work.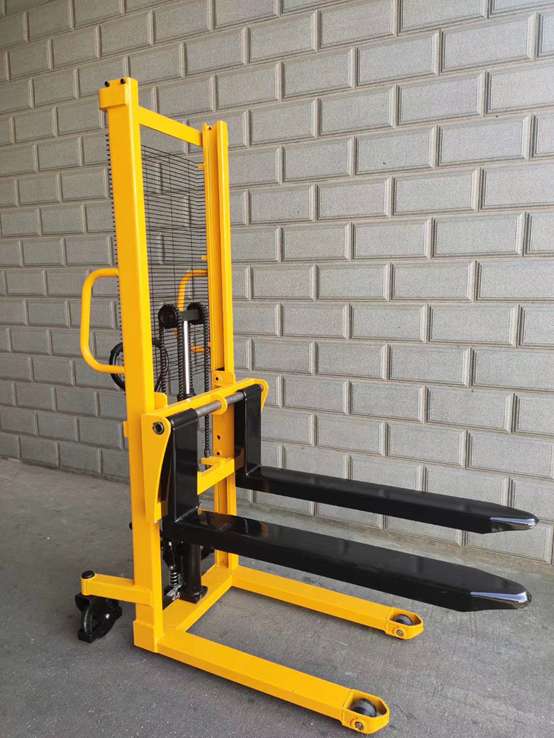 Item

Model No.

ES10

ES15

1

Drive Unit

Semi-electric

2

Operation Type

Pedestrian

3

Rated Load Capacity (kg)

1000

1500

4

Load center-mm

4000

5

Overall Length (mm)

1660

6

Overall Width (mm)

810

930

810

930

7

Overall Height (mm)

1580

1830

2080

2330

1580

1830

2080

2330

8

Max. Machine Height (mm)

2560

3060

3560

4060

2560

3060

3560

4060

9

Max. Fork Height

2000

2500

3000

3500

2000

2500

3000

3500

10

Fork Size (mm)

1000

11

Fork Width (mm)

300-680

12

Turning Radius(mm)

1350

1450

1350

1450

13

Lifting Motor (KW)

12/1.5-1.6

14

Battery(Ah/V)

12/120-150

15

Net Weight (kg)

425

450

470

500

450

475

495

520

16

Wheel Base(mm)

1185

17

Front-wheel Distance(mm)

316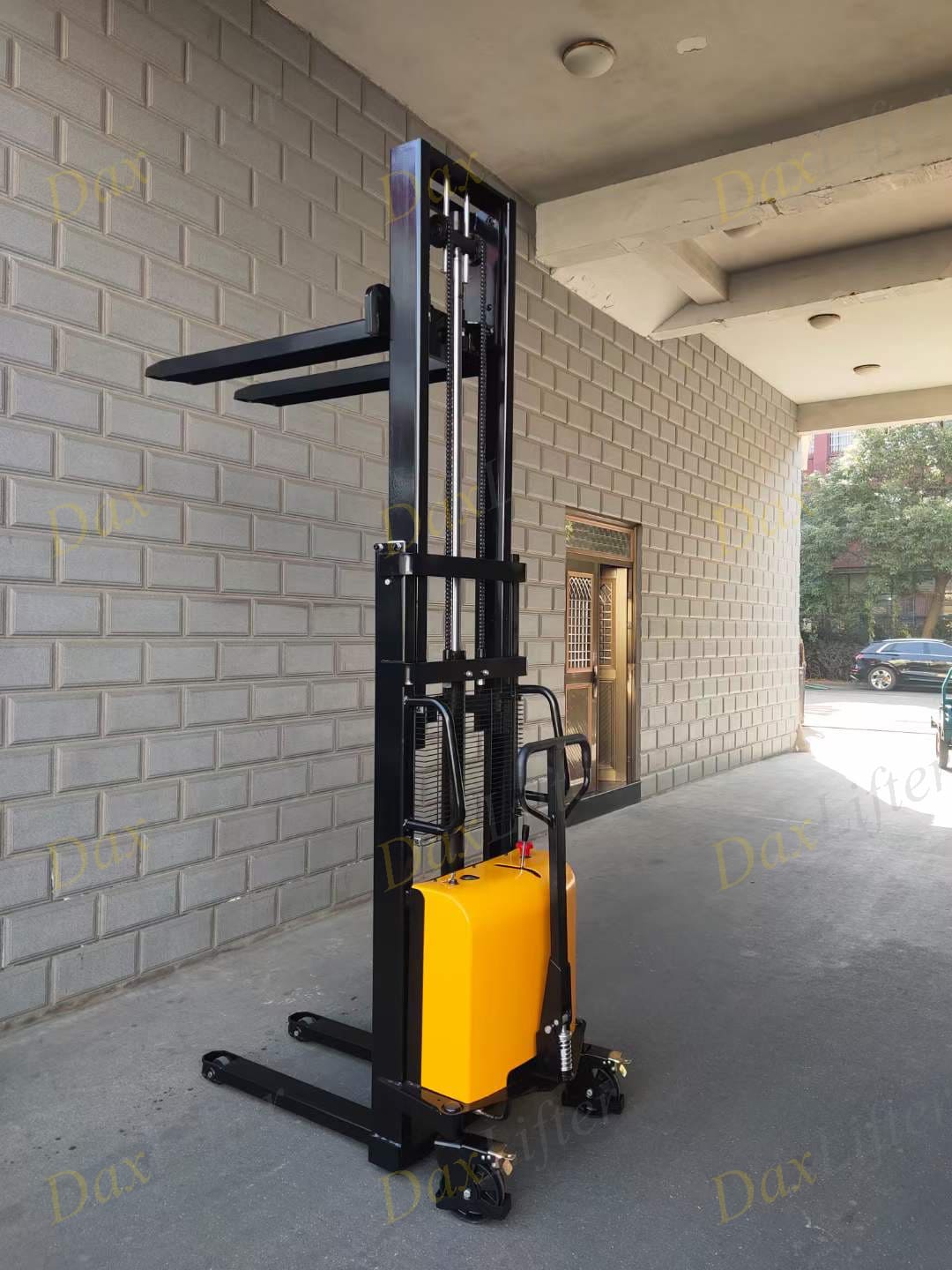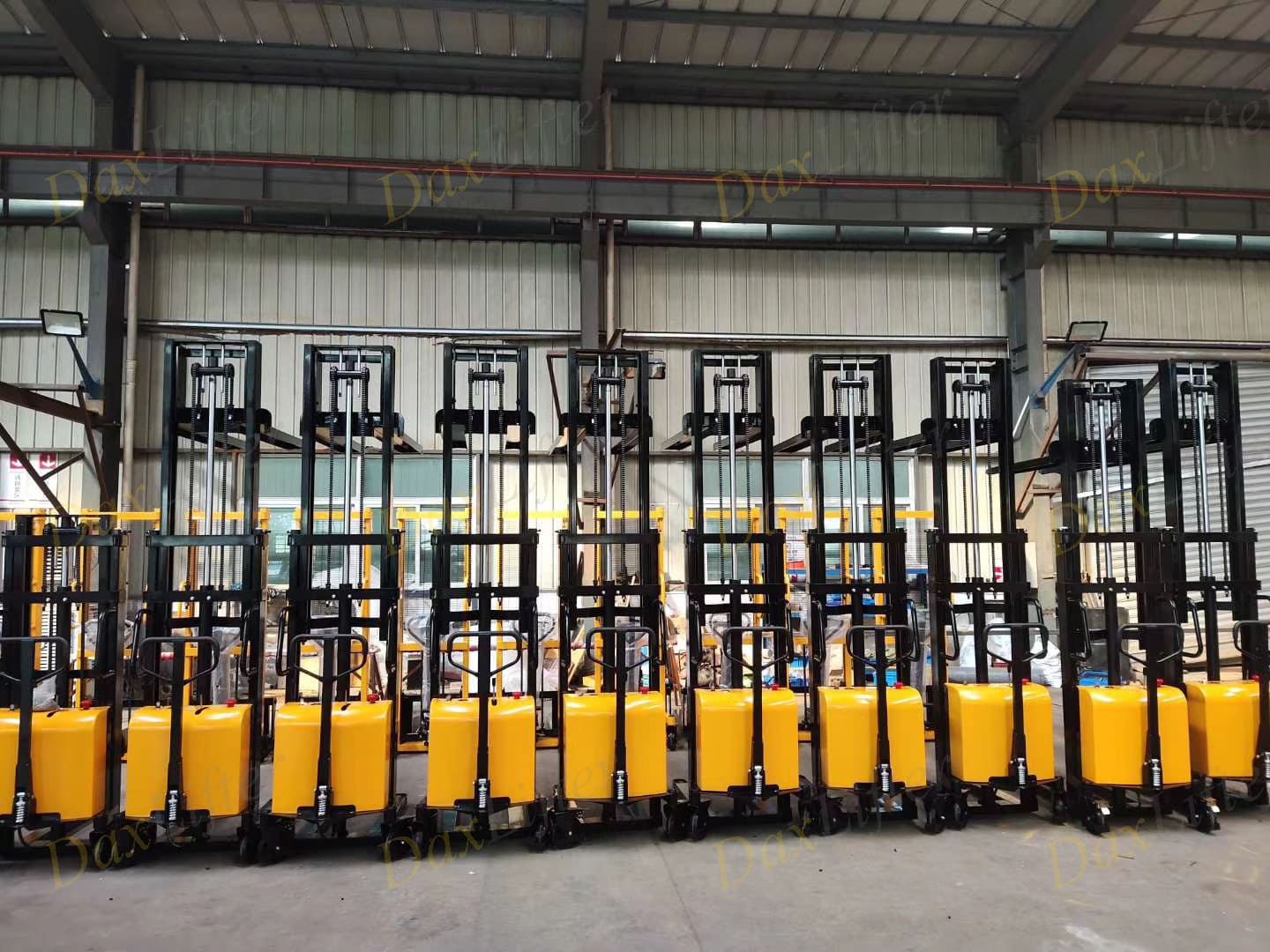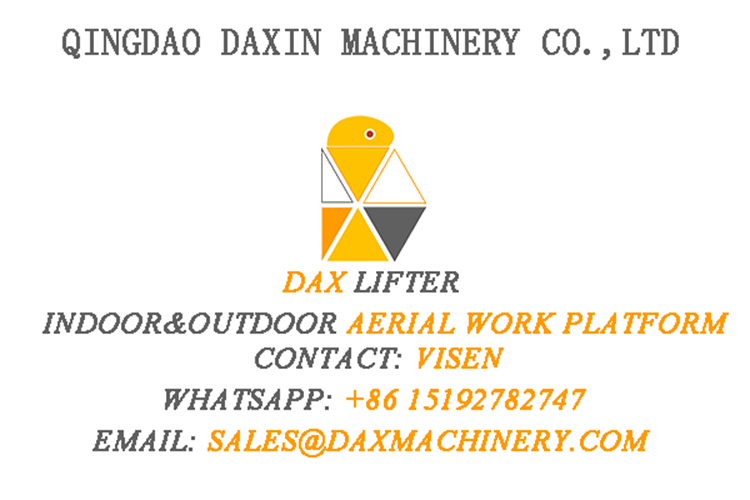 ---
---
Send your message to us:
Write your message here and send it to us