Self-propelled Articulated Boom Lift With CE Approved
Technical Data
Real Photo Display
Product Tags
Self-propelled articulated boom lift is very popular aerial work lifting equipment, which is playing an increasingly important role in urban construction and various fields. The difference between the self-propelled articulated aerial work platform and ordinary hand-push lifts and aluminum mast lifts is that the self-propelled aerial work platform can walk by itself during high-altitude operations, thus greatly improving the work efficiency of high-altitude operations.
This operating feature of the self-propelled aerial work platform also allows it to complete aerial work in a variety of situations. It can easily travel within the work site, between the site and the site, and only requires one person to continue on the platform. Self-propelled articulated boom lift platform can automatically change the walking speed according to the height of the platform, and the walking speed can be adjusted automatically according to the height of the lifting when lifting, so as to ensure the safety of walking. Self-propelled articulated arm lifting machinery is widely used in construction, bridge construction, shipbuilding, airports, mines, ports, communications and power facilities, and outdoor advertising projects.
Come and send us an inquiry to get the detailed parameters of the equipment.
A: Our current products can reach a height of 20 meters, but ours can be customized to a higher height to meet your work needs.
A: You can directly click "Send email to us" on the product page to send us an email, or click "Contact Us" for more contact information. We will see and reply to all the inquiries received by the contact information.
A: We have cooperated with professional shipping companies for many years. They provide us with the cheapest prices and the best service. So our ocean shipping capabilities are very good.
A: We provide 12 months of free warranty, and if the equipment is damaged during the warranty period due to quality problems, we will provide customers with free accessories and provide necessary technical support. After the warranty period, we will provide lifetime paid accessories service.
Model Type

SABL-14D

SABL-16D

SABL-18D

SABL-20D

Working Height Maximum

16.2m

18m

20m

21.7m

Platform Height Maximum

14.2m

16m

18m

20m

Working radius maximum

8m

9.5m

10.8m

11.7m

Lift capacity

230kg

Length( stowed)  Ⓓ

6.2m

7.7m

8.25m

9.23m

Width (stowed)  Ⓔ

2.29m

2.29m

2.35m

2.35m

Height(stowed) Ⓒ

2.38m

2.38m

2.38m

2.39m

Wheel base Ⓕ

2.2m

2.4m

2.6m

2.6m

Ground clearance  Ⓖ

430mm

430mm

430mm

430mm

Platform measurement  Ⓑ*Ⓐ

1.83*0.76*1.13m

1.83*0.76*1.13m

1.83*0.76*1.13m

1.83*0.76*1.13m

Tuning radius (inside)

3.0m

3.0m

3.0m

3.0m

Tuning radius (outside)

5.2m

5.2m

5.2m

5.2m

Travel speed(stowed)

4.2km/h

Travel speed(raised or extended)

1.1km/h

Grade ability

45%

45%

45%

40%

Solid tire

33*12-20

Swing speed

0~0.8rpm

Turntable swing

360° Continuous

Platform leveling

Automatic leveling

Platform rotation

±80°

Hydraulic tank volume

100L

Total weight

7757kg

7877kg

8800kg

9200kg

Control voltage

12V

Drive type

4*4 (All-Wheel-Drive)

Engine

DEUTZ D2011L03i Y(36.3kw/2600rpm)/Yamar(35.5kw/2200rpm)
As a professional articulated self moving boom lift supplier, we have provided professional and safe lifting equipment to many countries around the world, including the United Kingdom, Germany, the Netherlands, Serbia, Australia, Saudi Arabia, Sri Lanka, India, New Zealand, Malaysia, Canada and others nation. Our equipment takes into account the affordable price and excellent work performance. In addition, we can also provide perfect after-sales service. There is no doubt that we will be your best choice!
High-quality Brakes:
Our brakes are imported from Germany, and the quality is worth relying on.
Safety indicator:
The body of the equipment is equipped with multiple safety indicator lights to ensure a safe working environment.
360° rotation:
The bearings installed in the equipment can make the folding arm rotate 360° to work.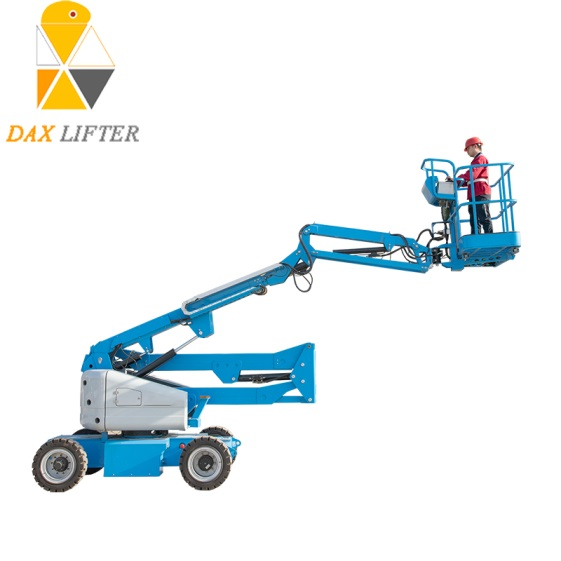 Tilt Angle Sensor:
The design of the limit switch effectively protects the safety of the operator.
Emergency button:
In case of emergency during work, the equipment can be stopped.
Basket safety lock:
The basket on the platform is designed with a safety lock to fully ensure the safe working environment of the staff at high altitude.
Two control platforms:
One is installed on the high-altitude platform and the other is installed on the low platform to ensure that the equipment is more convenient to operate during work.
Solid Tire:
The mechanical installation of solid tires has a longer service life, reducing the cost of replacing tires.
Footstep Control:
The equipment is equipped with footstep control, which is more convenient in the working process.
Diesel engine:
Aerial lifting machinery is equipped with a high-quality diesel engine, which can supply more sufficient power during work.
Crane Hole:
Designed with a crane hole, which is more convenient to move or maintain.
Pass through obstacles easily:
The equipment is a hinged arm, which can pass through obstacles in the air smoothly.
Case 1
One of our customers in Brazil bought our self-propelled articulated boom lift to install and repair solar panels. The installation of solar panels is for outdoor high-altitude operations. The height of the platform of the customized equipment is 16 meters. Because the height is relatively high, we have heightened and reinforced the basket for customers to ensure that customers have a safer working environment. Hope our equipment can help customers work better and improve their work efficiency.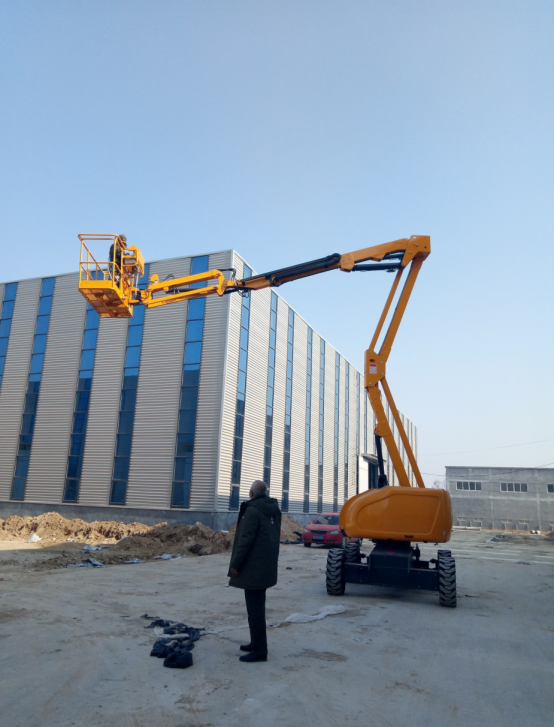 Case 2
One of our customers in Bulgaria bought our equipment for the construction of houses. He has his own construction company that focuses on the construction and maintenance of houses. Self-propelled articulated boom lifting machinery can rotate 360°, so it is of great help to their construction work. Workers working at high altitudes do not need to move back and forth, and can directly control the lifting and moving of the equipment on the equipment platform, which greatly improves the work efficiency.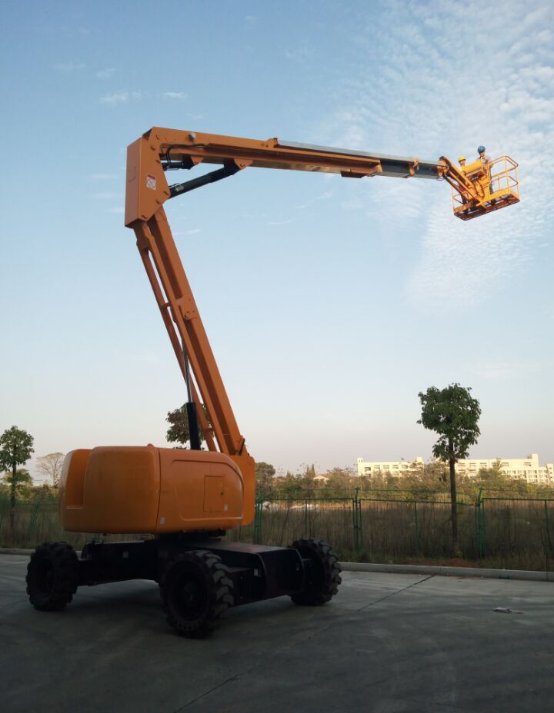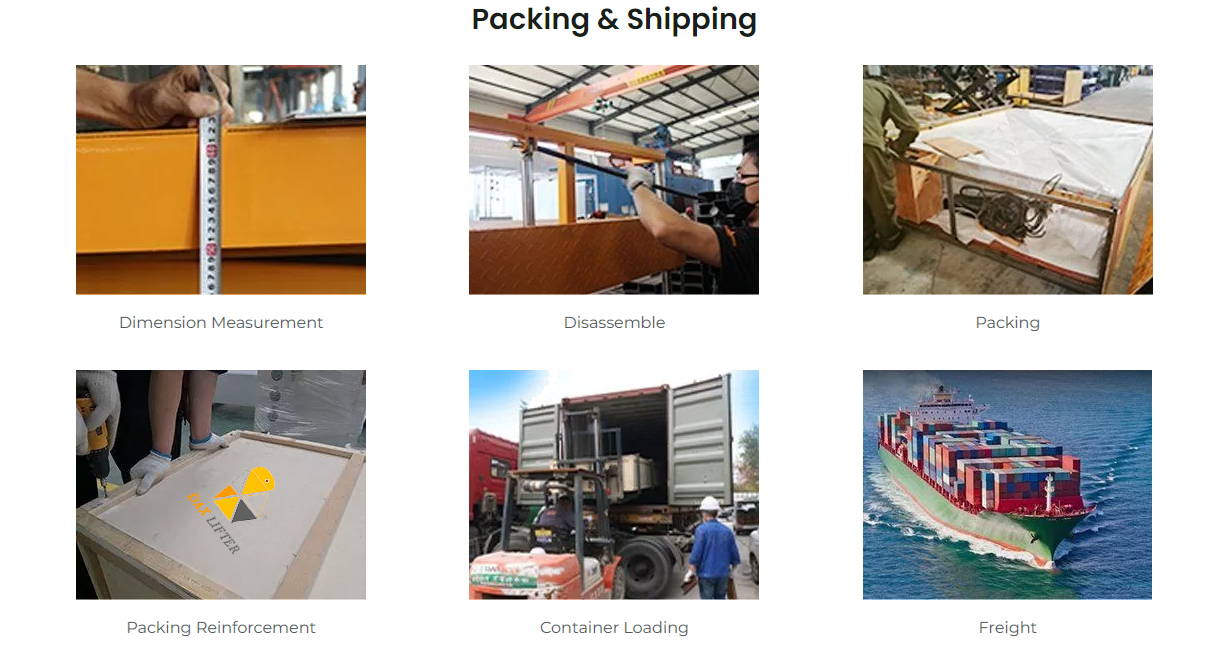 | | | |
| --- | --- | --- |
| Working Basket | Control Panel on Platform | Control Panel on Body |
| | | |
| Cylinder | Rotating Platform | Solid Tire |
| | | |
| Connector | Wheel Base | Footstep Control |
| | | |
| Diesel Engine | Crane Hole | Stickers |
| | | |
---
Previous:
Heavy Duty Scissor Lift Table
---
Send your message to us:
Write your message here and send it to us