Mobile Scissor Lift
Technical Data
Real Photo Display
Product Tags
China Mobile Scissor Lift DAXLIFTER Brand is a popular lifting equipment in aerial work platform Industry.Meanwhile, most customer who consider to purchase aerial platform will also consider to purchase aluminum aerial work platform Cause the scissor lift compare with aluminum man lift best advantage is that aerial scissor lift has bigger working platform, but the whole size of electric scissor lift is big which don't suit for working in some narrow space. And aluminum aerial platform can fix this problem. More flexible and own small volume which will do a good work in narrow space and support self propelled function if you need.Of course, there is more different advantage between mobile scissor lift and aluminum single mast/dual mast/telescopic man lift aerial work platform,if you want to know more, Just contact us and send us a inquiry!
A: Both the product page and the homepage have our contact information. You can click the button to send an inquiry or contact us directly: sales@daxmachinery.com Whatsapp:+86 15192782747
A: This mobile scissor lift supports optional equipment: battery power, extended table top, electric walking and battery power, and AC dual-use optional configuration.
A: Our mobile scissor lift platform adopts the latest design, with pull-out legs, which makes it easier to open. And our scissor structure design has reached the leading level, the vertical angle error is very small, and the shaking degree of the scissor structure is minimized. Higher security! In addition, we also provide more options. Contact us to get a quote!
A: Our scissor lift has passed the global quality system certification and obtained the European Union's audit certification. The quality is absolutely free of any problems and very durable. High stability.
A: Our products adopt a standardized production model, and have established multiple assembly lines, using a large number of automation equipment, automatic welding robots and other equipment to reduce production costs. So our price is very advantageous.
A: We have cooperated with professional shipping companies for many years. They provide us with the cheapest prices and the best service. So our ocean shipping capabilities are very good.
A: We provide 12 months of free warranty, and if the equipment is damaged during the warranty period due to quality problems, we will provide customers with free accessories and provide necessary technical support. After the warranty period, we will provide lifetime paid accessories service.
Case 1:
Our Chile customer bought our mobile scissor lift for repair and installation of street lights. The reason why this customer chose us is that our lift is very good in quality and performance, and we customized a trailer ring for him. With this device, he can use a car to drag our vertical elevator to different places for construction.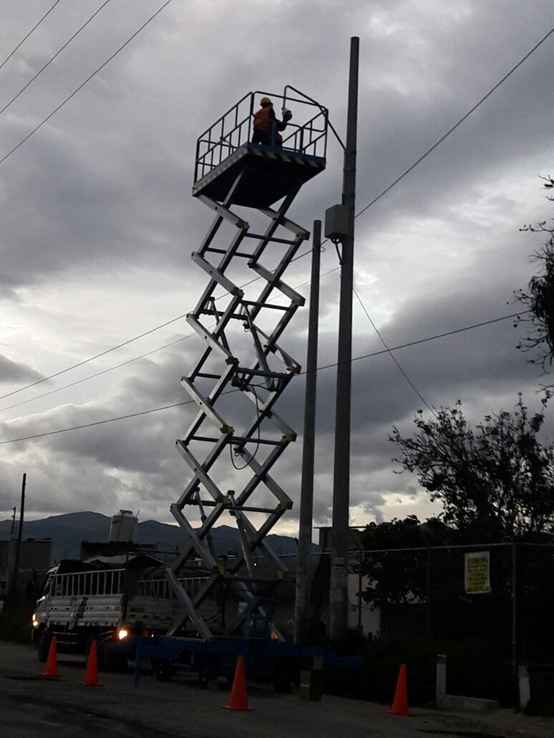 Our Filippines customers buy our scissor lift platform and use them in the construction of steel structure warehouses. When the crane lifts the steel beams and puts them on the roof of the warehouse, workers use our elevators to perform high-altitude operations and install screws and other fixing devices to roof. Our mobile scissor lift has a relatively large work surface, which can carry 2-3 workers and carry the necessary tools.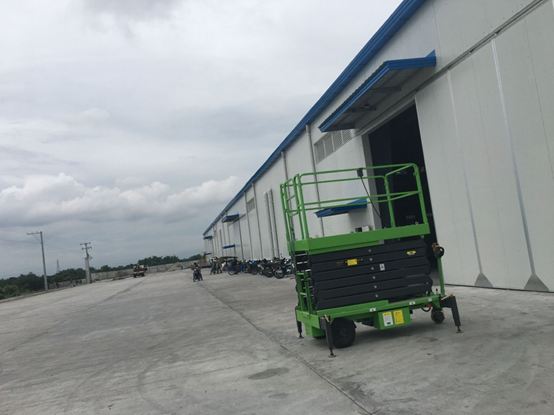 Model No.

Loading Capacity (kg)

Lifting Height (m)

Platform Size (m)

Overall size

(m)

Lifting Time(s)

Voltage

(v)

Motor

(kw)

Wheels(φ)

Net Weight (kg)

500KG Loading Capacity

MSL5006

500

6

1.85*0.88

1.95*1.08*1.1

55

AC380

1.5

200 PU

600

MSL5007

500

7.5

1.8*1.0

1.95*1.2*1.54

60

AC380

1.5

400-8 Rubber

1100

MSL5009

500

9

1.8*1.0

1.95*1.2*1.68

70

AC380

1.5

400-8 Rubber

1260

MSL5011

500

11

2.1*1.15

2.25*1.35*1.7

80

AC380

2.2

500-8 Rubber

1380

MSL5012

500

12

2.45*1.35

2.5*1.55*1.88

125

AC380

3

500-8 Rubber

1850

MSL5014

500

14

2.45*1.35

2.5*1.55*2.0

165

AC380

3

500-8 Rubber

2150

MSL5016

500

16

2.75*1.5

2.85*1.75*2.1

185

AC380

3

600-9 Rubber

2680

1000KG Loading Capacity

MSL1006

1000

6

1.8*1.0

1.95*1.2*1.45

60

AC380

2.2

500-8 Rubber

1100

MSL1009

1000

9

1.8*1.25

1.95*1.45*1.75

100

AC380

3

500-8 Rubber

1510

MSL1012

1000

12

2.45*1.35

2.5*1.55*1.88

135

AC380

4

500-8 Rubber

2700
| | | |
| --- | --- | --- |
| Control Panel (water-proof) | Travel Switch | Battery Box and Forklift Holes |
| | | |
| Pressure Gauges and Emergency Decline Valve | Pump Station and electric box (both Water-proof ) | Charger (Water-proof) |
| | | |
| Hydraulic Cylinder | Scissor Connection | Ladder and Toolbox |
| | | |
| Towable Handle and Trailer Ball | Guardrails(Rectangular Tube) | Supporting Legs(with Stretchable Locking Valve) |
| | | |
---
Previous:
Self Propelled Order Picker
---
CE certification
Simple structure, easy to maintain.
Manual dragging, two universal wheels, two fixed wheels, convenient for moving and turning
Moving by man manually or towed by tractor. Lifting by AC(without battery) or DC (with battery).
Electrical protection system:
a. The main circuit is equipped with main and auxiliary double contactors, and the contactor is faulty.
b. With rising limit, emergency limit switch
c. Equipped with emergency stop button on the platform
Power failure self-locking function and Emergency descent system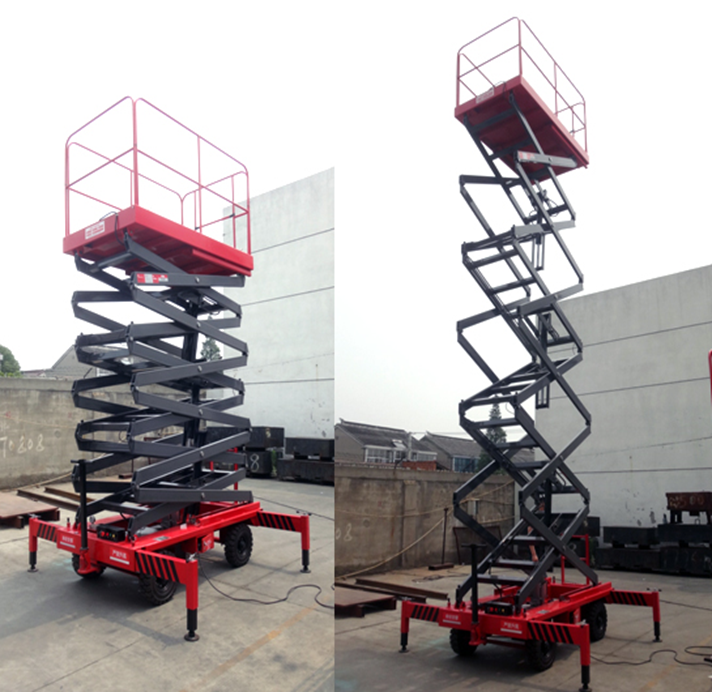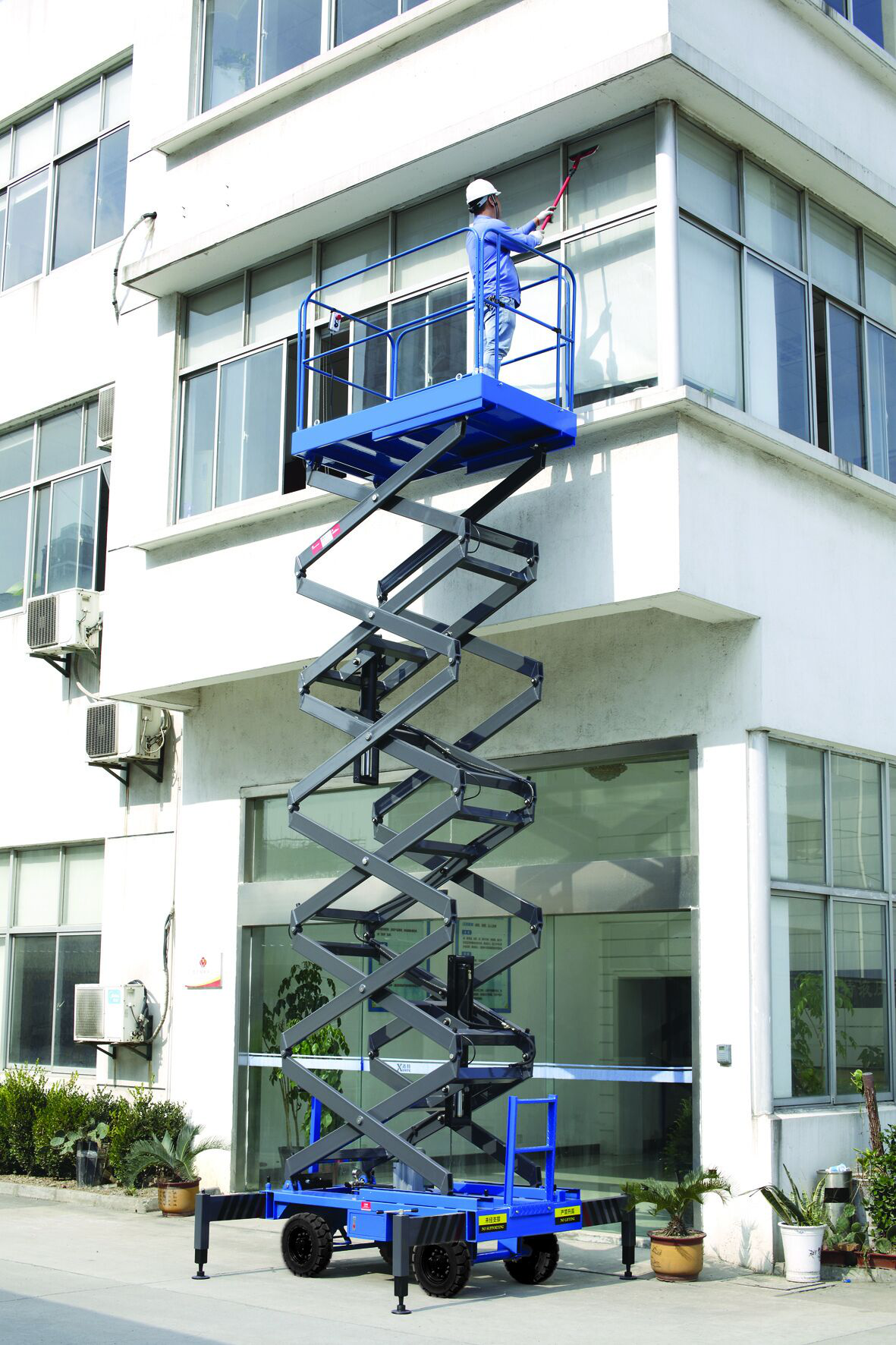 Send your message to us:
Write your message here and send it to us